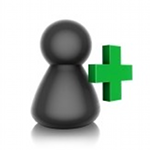 So, things are moving around a little these days. With the sad departure of Ben 'Pringle' Halbert we now welcome a new member to the team. Please welcome Phillip 'Zeis' Lentz as our new member taken directly from the Deadworld Studios community!
Now don't think that Zeis is a replacement. It was always part of the plan to bring in a 4th to help fill some voids in Deadworld's skill-set. However, the departure of Ben forced us to accelerate our plans a little. Zeis brings a large range of skills to the team including several that we really need which will aid us in bringing our games to you guys faster.
Anyway, enough about Zeis as we'll let introduce himself in another post.